Hi There,
so, as far as I know there are dozens of (more or less) free Logo creators out there.
I used to use freelogodesign.com / logo.com, but then switched to making it by my own (via paint.NET or paint 3D).
How do you like my work?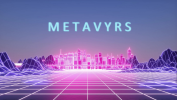 However, very often there is no time or no big drive in creating a logo (for each name), so a logo creator is quite useful.
To date I have not published any names over at brandbucket, brandpanda or squadhelp; so, don't know how it works out there
(do you get any design choices presented, and you have to choose one from them?)
Thanks for any insight.
Last edited: