Here's the original news article by Nominet
http://www.nominet.uk/change-to-wholesale-pricing-for-uk-domains/
Note that it doesn't explicitly mention the 50% price rise, but as well as raising the 1-year price by 25p Nominet are also doing away with the 2-year pricing tier entirely meaning everyone will have to register/renew domains at the 1-year price no matter how long they register them for.
That makes the pricing post-1 March 2016 look like this: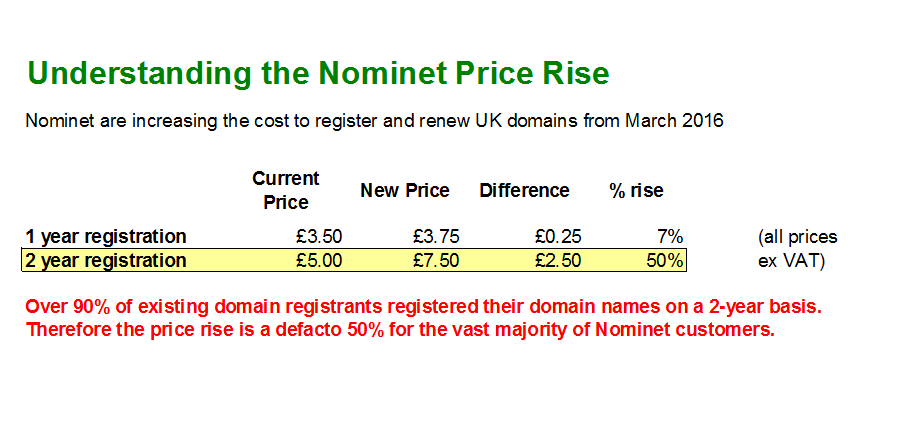 There are 2 petitions opposing this price rise. One is for Nominet Members, calling for an EGM to discuss this and other issues:
http://www.egm.uk/petition-page/members-petition/
The other is open to any domain registrant opposed to the price rise:
http://www.egm.uk/petition-page/registrants-petition/
Please take a moment to read up on the upcoming change, and to sign one or both petitions if applicable.