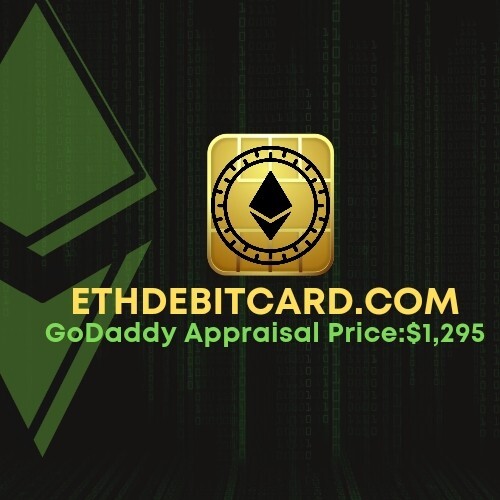 ​


ABOUT THE DOMAIN
*************************

Premium Domain, GoDaddyRegistrar, Less than 15 characters,CryptoCurrency Industry​

Valuable keyword: card is a high-value keyword that has an average sale price of $1924.​

Popular keyword: card is a widely used keyword.​

Great extension: Uses the .com extension.​

Highly Valuable domain for the CryptoCurrency industry. You can be the next individual working within the Ethereum network which is the next highest and mainstream coin ecosystem in the digital metaverse.​
Comparable Domains Sold
*************************************************


bitcoingiftcard.com $1,695
digitalgiftcard.com $975
pmreportcard.com $895
bitpaywallet.com$367
acevisacard.com $299
buygiftcard.com$600​

Registrar - GoDaddy.com
Renewal Price - $9.99
Renewal Date - 1/26/2024
Payment Options - PayPal, Escrow,CashApp
Last edited: