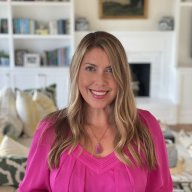 Gender:

Female

Home Page:
Kate Buckley
Kate Buckley | Buckley Media, Female
Kate Buckley was last seen:

Searching, Sep 16, 2021 at 9:38 PM
Loading...

Loading...

Account

VIP Member
Established Member

About

Gender:

Female

Home Page:

Name:

Kate Buckley

Company:

Buckley Media

My Favorite Domains:

Cost.com, Believe.com, Engage.com, Faith.com, Fare.com, Rings.com, QO.com

Education Level:

Grad School

Define Your Brand: Buckley Media specializes in Premium Domain Sales & Acquisitions, Consulting, Naming and full-service Marketing. We work with Venture Capital, Private Equity, Founders and CXO to amplify brands and maximize results through: Domain acquisitions and divestments (check out current premium domains on offer at: Defining.com), startup/company/product naming, domain strategy consulting, upgrading your brand story and marketing strategy, even a complete rebrand!

We help you cut through the clutter of supersaturated media and markets by selecting the perfect name, discovering and communicating your brand's distinct and authentic DNA, and sharing that story with the world--increasing lead generation, lowering your cost of customer acquisition, and maximizing ROI in the process.

Buckley Media has been retained to broker several large legacy portfolios of generic ultra-premium .COMs, and has successfully brokered millions of dollars in both private and publicly-recorded top sales such as Chocolate.com (7 figures—exact figure under NDA), Sleeping.com and Snoring.com ($1,004,450), Rate.com ($725,000), LagunaBeach.com ($600,000), Refi.com ($500,000), Inspection.com ($335,000), Advance.com ($300,000), and Agenda.com ($225,000), and Providers.com ($100,000). Buckley also notably brokered the sale of LagunaBeach.com for $600,000, then was engaged to spearhead its rebrand, redevelopment and relaunch.

Domain assets under brokerage include such global powerhouse brands as: Believe.com, Chats.com, Cost.com, eBike.com, Engage.com, Faith.com, Fare.com, Fashions.com, Tactic.com, Razors.com and Rings.com, as well as one of the world's top Cannabis Domain Portfolios (BuckleyMedia.com/Cannabis). Inquiries:

[email protected]

Buckley Media believes in supporting community and donates a considerable portion of the proceeds of each domain sale to worthy charities such as Big Brothers Big Sisters, WaterSchool, and Feeding America.

Interact

Content:

LinkedIn:

katebuckley1

LinkedIn URL:

https://www.linkedin.com/in/katebuckley1/

Twitter:

katebuckley1

Twitter URL:

https://twitter.com/katebuckley1

Skype:

katebuckley74

Loading...

Summary

Find Feedback:

Reviews:

| | | | | | |
| --- | --- | --- | --- | --- | --- |
| | 1 month | 6 months | 1 year | 2 years | Total |
| Positive | 0 | 0 | 0 | 0 | 0 |
| Neutral | 0 | 0 | 0 | 0 | 0 |
| Negative | 0 | 0 | 0 | 0 | 0 |

Weighted Scores:

Feedback Score:

0.00

Satisfaction:

N/A

Each reviewer has one point of influence which is divided between positive and negative based on their feedback.