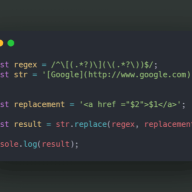 Gender:

Male

Birthday:

September 7

Occupation:

Country Manager, Toki. (Nigeria)
Joshua Mayowa
Established Member, Male
Based in Nigeria, working with Epik Holdings Inc. as the Country Manager of one of her subsidiary - Toki. www.toki.com Dec 11, 2019
Joshua Mayowa was last seen:

Sep 26, 2021
Loading...

Loading...

About

Gender:

Male

Birthday:

September 7

Occupation:

Country Manager, Toki. (Nigeria)

Name:

Joshua Mayowa Ogunyele

Company:

Epik Holdings Inc.

Domain Count:

70

My Favorite Domains:

starrycars.com

Most Valuable Domains:

starrycars.com

Skills:

Web design, research, teaching,digital communication, domaining, Critical Analysis and presentation.

Education Level:

Grad School

Interests:

Domain, Technology, Internet, Design, Education, Research.

Country Manager Toki (Nigeria)
What is Toki?
Toki is a decentralized search engine, capable of running on any Toki server. It is designed to be anonymous, private and censorship-resistant. The more content crawled or indexed, the more complete the field of search that searchers can expect.

Why does the world need Toki?
In a world of scarcity, Toki seeks to create abundance. It does this by making knowledge as free as possible to as many places as possible. Toki also seeks to empower anyone to realize their potential by co-creating with others.

What is a Toki server?
It is a decentralized and locally hosted internet access point that powers content, community and commerce at a local level, while also providing power-efficient and bandwidth-efficient internet access.

Who can host a Toki server?
Toki servers are hosted by so-called "Mayors". Mayors are typically volunteers who are embedded in local communities with a commitment to local digital empowerment.

What is a Tokiville?
A Tokiville is a community that has (1) achieved critical mass around awareness that a Toki is operating in their community and (2) has developed a shared commitment to local empowerment and also welcomes non-locals to co-create abundance.

Who is behind Toki?
Toki is a service of Epik Holdings, Inc, an innovation leader that is working to build solutions that lead to more a resilient internet that empowers humanity to achieve more in the Digital Age.

Use Toki.com as your search engine and send in your feedbacks.
If your community need a more efficient internet access, feel free to contact.

Interact

Signature

Loading...

Summary

Find Feedback:

Reviews:

| | | | | | |
| --- | --- | --- | --- | --- | --- |
| | 1 month | 6 months | 1 year | 2 years | Total |
| Positive | 0 | 0 | 0 | 0 | 0 |
| Neutral | 0 | 0 | 0 | 0 | 0 |
| Negative | 0 | 0 | 0 | 0 | 0 |

Weighted Scores:

Feedback Score:

0.00

Satisfaction:

N/A

Each reviewer has one point of influence which is divided between positive and negative based on their feedback.