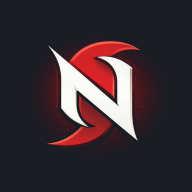 Birthday:

December 15

Home Page:

Occupation:

Actor, Screenplay Writer, Singer and Domainer
NewDayBrand
Liquidating Domains Currently
Liquidating Domains Sep 22, 2021 at 6:01 PM
NewDayBrand was last seen:

Engaged in conversation, Sep 28, 2021 at 6:52 AM
Loading...

Loading...

Account

Upgraded Member
Upgraded Member
Established Member

About

Birthday:

December 15

Home Page:

Occupation:

Actor, Screenplay Writer, Singer and Domainer

Name:

Aniss Elkohen

Company:

New Day Brand

Domain Count:

900

My Favorite Domains:

JeyJ.com Unborn.io YoRaw.com Reglowed.com

Skills:

Acting, Screenplay writing, Guitar playing, Music composition, singing

Education Level:

Grad School

Interests:

Music, Cinema, Poetry

I speak English, French and Arabic.

I'm married and father of a baby boy, born a little over a year ago. in the midst of worrying about the corona-virus crisis, I decided to try to find new ways to make money. I started by investing my time, energy and a little money on Squadhelp. The idea of coming up with names for companies was appealing. In some ways it resembled the areas I've devoted my life to. After a while I managed to have more than 35 premium brandable names, and I won a contest, it was hard but the $200 tasted like a victory. Then I joined Namepros and started trying to make some small sales here and there, I managed to make a few, even though the amount wasn't big, I was proud of it.

It has been three months now since I started this adventure and I've found great satisfaction in it. I love the words, I love the symbolism of the brandables and the authenticity of the category killers. I'm going to continue. and maybe in a year's time I'll have evolved and grown, because every experience is valuable and every interaction with an other member is an honor and a pleasure.

I'm still confined, more than three months now. There are almost no more deaths and Casablanca is much less polluted. Better days are ahead. No doubt.

Edited on 19/05/2020

IMDB PAGE:

https://www.imdb.com/name/nm5236133/

Interact

Signature

Brandables at

Newdaybrand.com




Wholesale:

oeL.cc, NftWhirl.com, NftsFight.com, SportNft.net, GraspCash.com, xMajesty.com, xPromotor.com, xGlamor.com, xCandidate.com, xFilming.com ... and others

PM Welcome

Loading...

Summary

Find Feedback:

Reviews:

| | | | | | |
| --- | --- | --- | --- | --- | --- |
| | 1 month | 6 months | 1 year | 2 years | Total |
| Positive | 9 | 19 | 34 | 45 | 45 |
| Neutral | 0 | 0 | 0 | 0 | 0 |
| Negative | 0 | 0 | 0 | 0 | 0 |

Weighted Scores:

Feedback Score:

37.00

Satisfaction:

100%

Each reviewer has one point of influence which is divided between positive and negative based on their feedback.