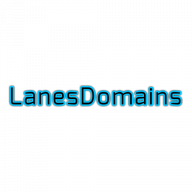 Home Page:

Location:

Occupation:

Chief, Cook, Bottlewasher
LanesDomains
Established Member,
TN
Loading...

About

Home Page:

Location:

Occupation:

Chief, Cook, Bottlewasher

Name:

Justin Lane

Birthplace:

Florida

Company:

Owner of Domaindweb Web Services

Domain Count:

78

My Favorite Domains:

LanesDomains.com Domaindweb.com LaneSafetySolutions.com Pullstations.com

Skills:

Firefighter, Low Voltage Tech, Minister, Doctorate of Divinity, BS Fire Science, BS Criminal Justice

Education Level:

College

Interests:

Business, Marketing, Investing in physical commodities, and as of late Domaining

Young Professional, if you can call me that. I am 32, I live in rural West TN, I own and operate several businesses; Brick and Mortar stores as well as Online and Direct Sales.
They are:
Lanes Surveillance Systems was my first, and used to be my favorite one
Lane Safety Solutions: Safety Equipment Supply, Industrial and Personal. From Hard Hats and Steel Toes to Mace and Tasers
LanesDomains: I think this is pretty obvious
Domaindweb Web Services: My newest addition, for the domaining market. Keep watch, I will be doing a lot with this.
Lane Sales Solutions: B2B wholesaler of supplies for retail and other businesses.
LSS Auto Repair: Automotive Repair Shop owned by me and managed by my Brother-In-Law.
LSS Events: Weddings, Parties, and other events. I am an ordained minister and received a D.Div (Doctorate of Divinity) in 2013.

I am a 14 year veteran of the Fire Dept, a Veteran of the US Navy (Damage Controlman), and the fire service is something that you couldn't beat out of me. I was raised in the FD and I will be laid to rest with the FD.
I have 2 Bachelors of Science Degrees, one in Fire Science and one in Criminal Justice.
I went to college at UWF (West Florida) in Pensacola, FL. which happens to be where I am from and lived over half of my life. I returned there after my discharge, and lived there until 2010 when my father fell ill and I had to move to Tennessee to take care of him. Since then he has recovered, less one leg, and I have remained here to continue to help him. I look forward to meeting you all.

Interact

Loading...

Summary

Find Feedback:

Reviews:

| | | | | | |
| --- | --- | --- | --- | --- | --- |
| | 1 month | 6 months | 1 year | 2 years | Total |
| Positive | 0 | 0 | 0 | 0 | 34 |
| Neutral | 0 | 0 | 0 | 0 | 0 |
| Negative | 0 | 0 | 0 | 0 | 2 |

Weighted Scores:

Feedback Score:

14.00

Satisfaction:

89%

Each reviewer has one point of influence which is divided between positive and negative based on their feedback.