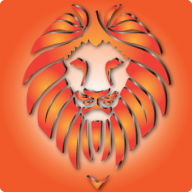 Gender:

Male

Birthday:

December 8

Home Page:

Location:

Occupation:

Finance Manager
Jake H
BRANDaDOT_com, Male,
USA
BrandAdot.com is open for business! Oct 12, 2018
Loading...

Loading...

About

Gender:

Male

Birthday:

December 8

Home Page:

Location:

Occupation:

Finance Manager

Name:

Jake Hamilton

Birthplace:

Cali

Company:

Domain Lords

Domain Count:

1014

My Favorite Domains:

Domainlords.com, sevenservices.com, nastyjacks.com, FoxGaming.com

Most Valuable Domains:

Roulettelive.com, YoGart.com, PDFbook.com,LosAngelesTours.com, infomercials.net, Strawberries.org

Skills:

Highly experienced to sell and make deals. Adapting and learning every day getting better.

Interests:

Business, finance, family, management, self taught.

Focused on the most brand-able names


Buy Domains Here

Allow us to help, your web name shows who and what you are to the world. We focus on brand able, hard to find and unique names.


Built like a rock, under pressure from an entire mountain. The pressure gave up and BrandAdot(Diamond) was born.

The last couple years of my life have been very rough from 2016-2018 both of my parents passed away and it was devastating to my family and I. I learned everything about domaining from watching my dad for the last 20 years and now he was gone. It also put all of our domain's aside for a long time(losing a few really valuable domains in the meantime).



When I sold LadySlots.com, SierraGames.com BettingUS.com, Lottopick.com and a few more it gave me enough free time and liquid cash to really get back to what I loved. I decided to put all my free time (what there is of it having 3 kids 14, 4 & 3 plus work 60 hours a week) I pretty much put all I could, it was make it or break. My family depended on me so now the pressure was on and after time I could tell if I would sell my portfolio or have success selling my domains!



I started Domain Lords LLC August 16th, 2018. In the time since starting the LLC we have been very successful and more than humbled by the help & support the GoDaddy team and Afternic team has given to me along the way. Shortly after the creation of the LLC I acquired BRANDaDOT.com sparking yet another stepping stone but this time a positive one, being opening up my new market place.



BRANDaDOT.com is unique in the aspect I only want the best of the best domain names or websites for sale here. I am not marketing to be the biggest and baddest market. I am look for the 1% of unique brand-able names left on the market that if used properly can make a significant impact to a business or user. I am only marketing to end users, no wholesales or tire kickers. They are welcome here if they are trying to broker a deal for a client but BRANDaDOT.com is only for High-end and highly valuable domain names.



Thank you for the time you spent reading this



sincerely,

Interact

Signature

For Sale:




Jucom.com,

RouletteLive.com,

Rental.Expert,

Doppler.net

,

LogoQuest.com,

YogArt.com,

OracleSolutions.com,

NastyJacks.com,

VideoSpark.com

, Workoutchannel.com,

UltimateDictionary.com

,

UltimateDieting.com

,

TVLCD.com,

CryptoGoldMining.com

,

Loading...

Summary

Find Feedback:

Reviews:

| | | | | | |
| --- | --- | --- | --- | --- | --- |
| | 1 month | 6 months | 1 year | 2 years | Total |
| Positive | 0 | 0 | 0 | 0 | 3 |
| Neutral | 0 | 0 | 0 | 0 | 0 |
| Negative | 0 | 0 | 0 | 0 | 0 |

Weighted Scores:

Feedback Score:

3.00

Satisfaction:

100%

Each reviewer has one point of influence which is divided between positive and negative based on their feedback.